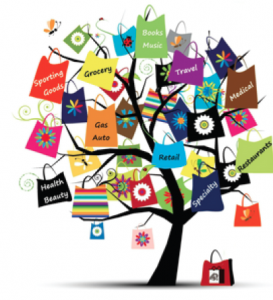 The Music Studio Initiative has undertaken a new fundraising campaign, teaming up with an organization called ShopWithScrip. How it works, in a nutshell, is that supporters buy gift cards from the Initiative, at face value, for all the retailers they normally patronize. The Initiative receives a rebate on each card.
What is ShopWithScrip?
Shop With Scrip is fundraising while you shop. Scrip fundraising is a no-selling program that enables families to raise money for their nonprofit organization.
Scrip is just another way to pay for everyday purchases using gift cards in place of cash, checks, and credit cards.
How It Works
Families purchase gift cards from The Music Studio Initiative at face value, and the Initiative's coordinator (Amy Posner) orders those cards from Great Lakes
Scrip Center at a reduced price. The difference is an instant rebate for the Initiative. Rebates range anywhere from 4% to 14% of the purchase.
Additional Information
Great Lakes Scrip Center offers more than 700 of the country's biggest retailers including grocery stores, department stores, gas stations, restaurants, hotels, home improvement, and more. Click 
here
 to see some of the best sellers. Just by using Scrip to pay for your normal weekly purchases, you can easily raise $500 or more per year.
Place Your Orders
There are several ways to place your orders for gift cards:
The easiest way to get started is to place your order online by using our organization's enrollment code: 4E1548CA58L26
Click 
here 
to follow the instructions for online ordering.
Orders can be placed in the office, as well, or at designated tables at Music Studio events like recitals and performances.