For years, The Music Studio has provided not just a comprehensive piano-based education for thousands of students in the Capital Region, but also musical outreach into the community. Our faculty have given workshops in local schools and libraries, our student pianists have performed in nursing homes and benefit concerts, our performing troupe has brought song, dance, and Orff virtuosity to area events, and all of our recitals have been free and open to the public.
The Music Studio Initiative was born from a desire to continue and expand on these programs in ways that our school budget could not support. The mission of this nonprofit organization is as follows:
To foster a thriving and inclusive Capital Region musical community, The Music Studio Initiative provides organizational and financial support for musical outreach, collaboration, and study. 
The Initiative supports musical outreach to give students, performers, and audience members of all ages and at every economic status and mobility level increased access to no-cost or low-cost Capital Region musical events and educational music opportunities.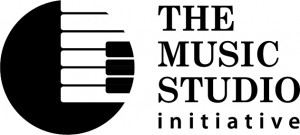 The Initiative supports collaboration among musicians to encourage the sharing of expertise, increase musical understanding, and nurture a continuing quest for musical excellence.
The Initiative supports musical study throughout the Capital Region through classes, educational events, performances, and scholarships.
We hope that you will join us in this exciting new venture, as a supporter, volunteer, or both. Together we can see to it that music flourishes around us, as a source of both enlightenment and joy.