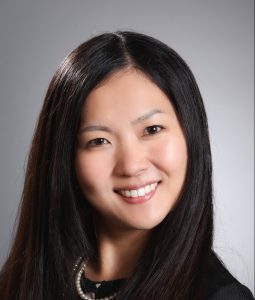 Award-winning pianist Akina Yura has performed throughout the United States, Europe, and her native Japan. She has appeared as a guest performer for the Pianodrom International Piano Festival in Albania and as a collaborative pianist for the Castleman Quartet Program. She is a prize-winner of numerous piano competitions, including the New Orleans Piano Institute Solo and Concerto Competitions, Music Teachers National Association Young Artist Competition, and Brevard Piano Competition. An advocate of Japanese composer Mutsuo Shishido, Ms. Yura has compiled the composer's biography, and presented programs of his works around the world. Her debut CD, Mutsuo Shishido Complete Works for Piano, has been published by MSR Classics. She is also a co-founder and a Board Director of Kaleidoscope MusAart, inc. (kaleidoscopemusart.com).
Ms. Yura received her doctoral degree in Keyboard Performance from the University of Miami Frost School of Music, which awarded her the Presser Graduate Award. Before that she earned piano performance degrees from the University of Maryland at College Park (B.M) and Indiana University Jacobs School of Music (M.M). She has trained with numerous notable piano teachers, including Edward Auer, Nathan Buckner, Shigeo Neriki, Santiago Rodriguez, and Mikhail Volchok.
Aside from performing, Ms. Yura is an active teacher who cherishes teaching music to students of all ages and all levels. She has presented masterclasses; and adjudicated piano auditions and competitions, and served as a member of the piano faculty in several music institutions and festivals in the U.S, including the University of Miami's Frost School of Music Preparatory Program (Coral Gables, FL), New Mozart School of Music (Palo Alto, CA), and the Frost Young Musicians Camp (Coral Gables, FL).